Before I delve too deep into the ideas of the future, I think it might be fitting to establish a foundation based on my previous work. It is often the case that new work will build on previous existing work, so hopefully by sharing these my new work will hopefully be more readable and make sense!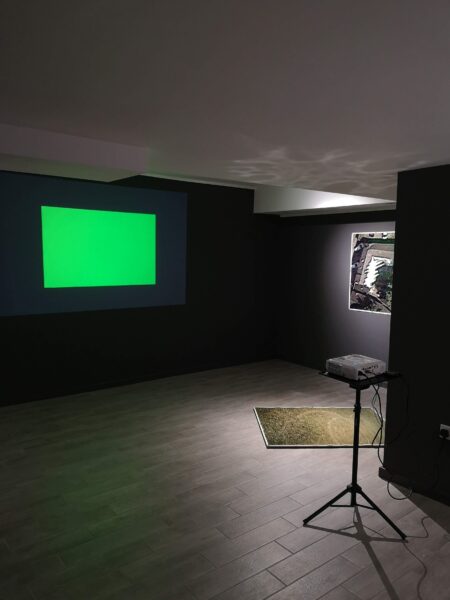 An installation of some photographic work and a conceptual colourfield video projection at Argentea Gallery in Birmingham.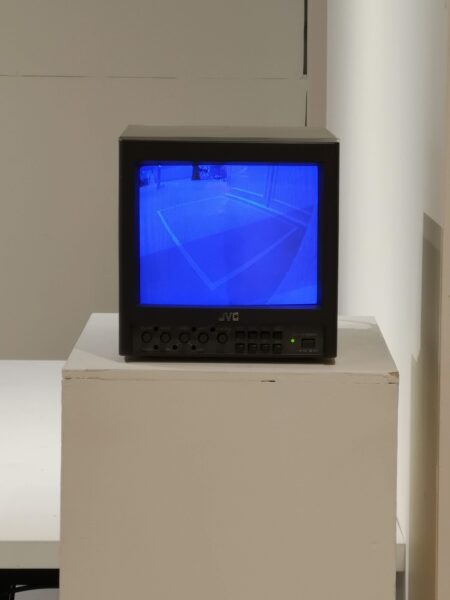 A test image from my set up of the Graduate Residency exhibition Riotous Assembly at Artcore at the start of 2020 – again looking at video transmission and colour, this time with CCTV.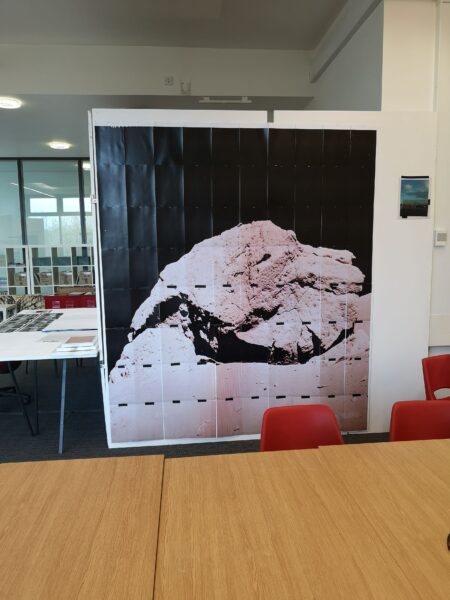 A large collaged photographic piece that I was testing. Here I was interested in the idea of an image as a backdrop in a theatrical performance. The intrigue that I was thinking about was that the image portrayed was in fact the fiction itself, so my hope was that the work would become self-referential. This is something I will be exploring more in this residency!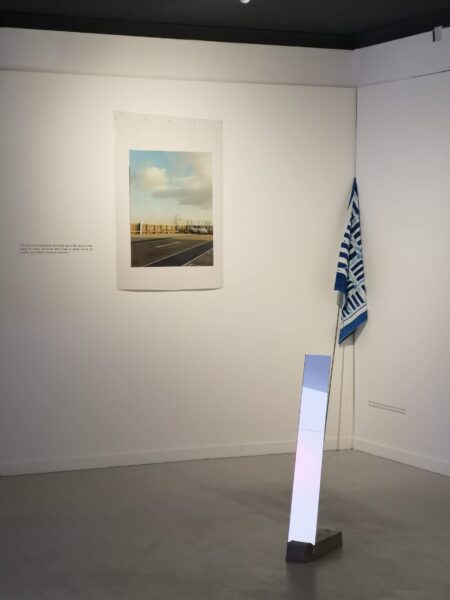 Another installation image from Riotous Assembly from early 2020. This is a good summary image for my practice in the sense that it combines photography, installation, sculpture, light, video and mirrors. Mirrors are also something that I will be considering in a lot more depth during this journey!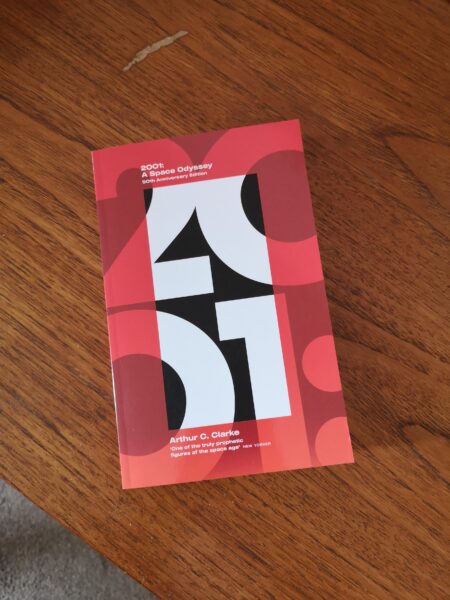 Finally i'll add this. Conceptually there are many elements of this story that resinate with me and my practice. Visually, elements from the movie by Stanley Kubrick also feature throughout my practice. I may pick on scenes or elements of text from these, they may make an appearance…
Hopefully that has given everyone a rough idea about me and my work! More work and previous projects can be found on my website www.thomas-wynne.com
Cheers!