Project 'Cabin Fever' is well underway.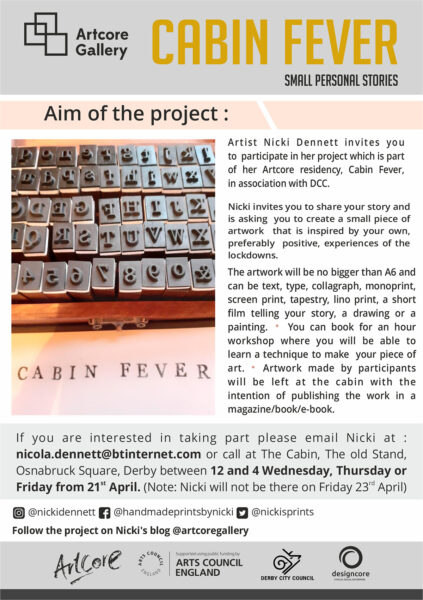 This first week was spent collecting some interesting positive lockdown stories from some local artists. (you don't have to be an artist to take part in the project). They kindly created work for the project inspired by their stories. It feels great to be part of an actual person to person,  tea drinking,  creative community again. All of the work will be A6 or smaller, to fit on display in the cabin at the end of the residency. I can't wait to see what comes out of the next weeks. I am also looking forward to receiving some stories and art from way up in Orkney (along with some wool to weave with!)
So, there is the option of posting work as long as they come with a story, just let me know at nicola.dennett@btinternet.com and I will send info.
Heres some images from last week.
Thanks to Stevie Davies, Jenny Seals and Avalon Elizabeth Oakes.