The first time I ended up in Derby was by mistake. It was September 2014 and I had just moved to Nottingham because I wanted to get onto a MSc course in Manufacturing Engineering at The University of Nottingham.  To apply I jumped on the first bus that was heading towards the Student Recruitment Enquiries Centre.
I fell asleep on the bus – it was Monday morning – and at the last stop the bus conductor came to wake me up. The last stop was Derby Bus Station. It was a beautiful sunny morning but I did not have time to stay  longer than for a quick coffee as I still had a future to apply for. Five minutes later, I jumped back on the same bus and when we were about to approach the University campus, the driver did his bit to make sure I did not miss my stop again. This was my only connection with Derby until the start of this year.
Probably there is an omen in this story because I never got to attend that course – but that is a different story.
Last December, I applied for something different: an artistic residency in Derby at the Artcore Gallery with a quite ambitious project. I thought it was something I had to try but I never thought I was going to be selected – probably this is why I made it so ambitious. Luckily I was wrong and so had to make my second appearance in Derby on the 14th of January 2019. Another Monday but not so sunny this time, it was grey and wet instead. Never mind.
Today, it has been two weeks since then and I have been working hard on my project to obtain some of the stories I would like to tell and transform into an exhibition.
At the beginning, I had no personal connection with Derby so I had to speak to the landlady of the Dragon Pub in Nottingham where I usually work at night. She is not just my employer. During these years spent here she has also become one of my best friends. She made the call and put me in contact with Steve, one of her friends.
"You've got your first connection with Derby now", she said after that call.
The day after I walked in to Tony & Guy hairdressers in Derby where Steve Keemer has been the manager since 1998.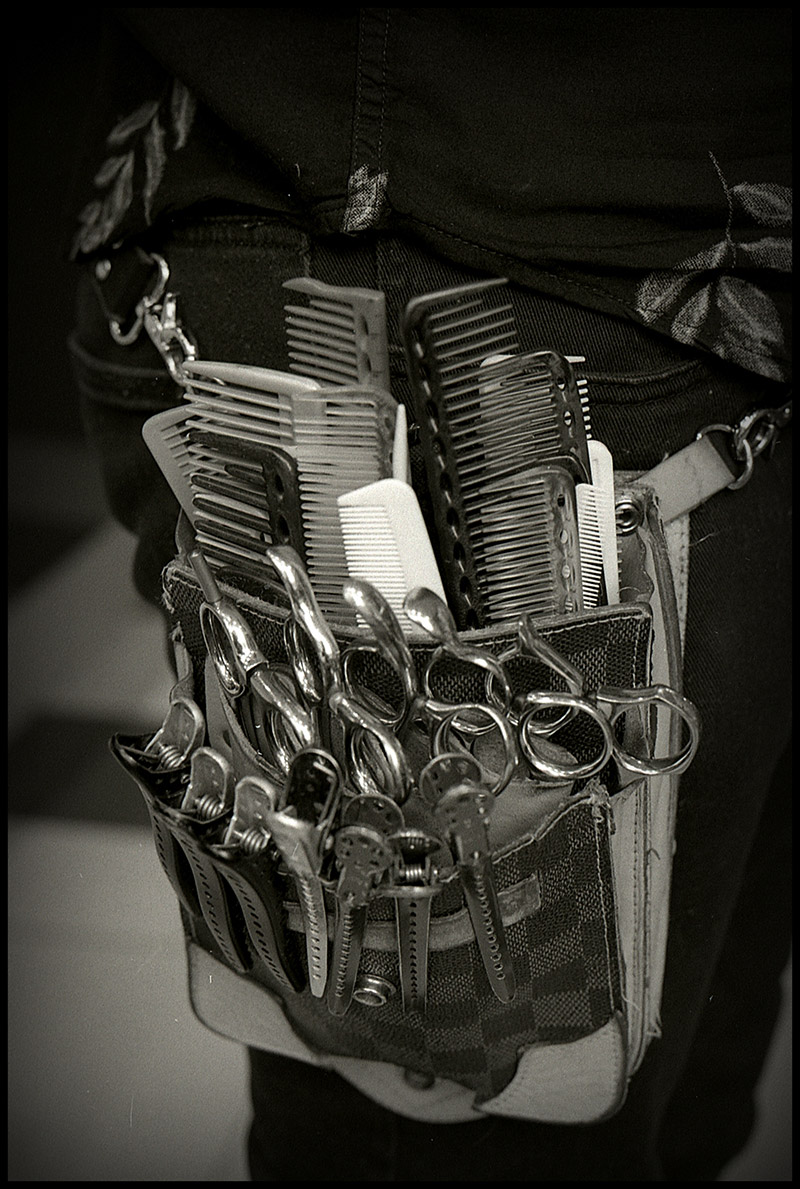 Steve was a very friendly chap and he made me feel welcome straight away.
Born in Bradford on Avon in 1965 he moved to the East Midlands area in 1994. Four years later, in 1998 he introduced Tony & Guy in Derby as an extension of the existing business in Nottingham.
"When we opened our branch in Derby our haircut prices was a shock to many. At the beginning, many clients did not understand the concept of the brand and they would attempt to book a haircut with either Tony or Guy thinking it was an independent business".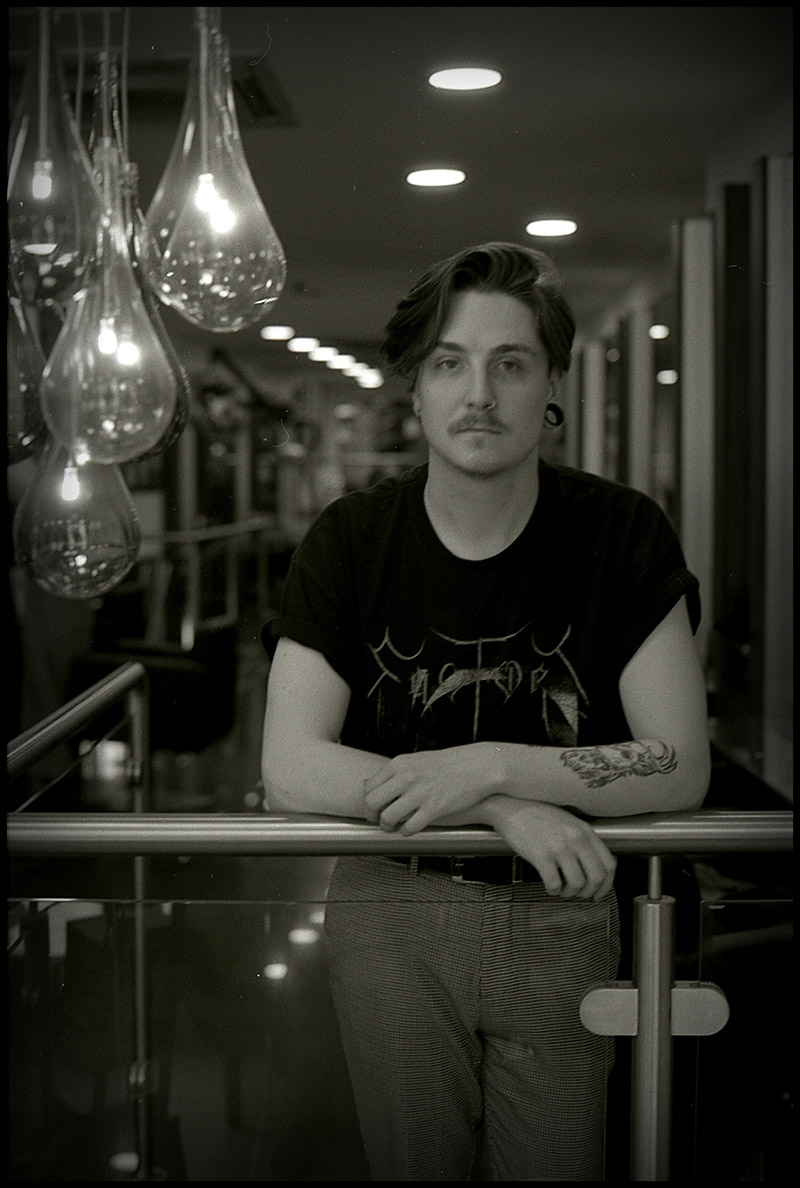 Steve thinks Derby has improved a lot in the last two decades becoming more cosmopolitan than it was.
"From a traditional market town always in the shadow of bigger cities like Nottingham or Birmingham, Derby has started to catch up with better shopping, restaurants and similar businesses. Now people spend more money in the city rather than spending their money somewhere else". 
He also explained to me how the city centre has changed since he began working in Derby.
"When we opened, this part of the town was the place to be. This was so until ten years ago when an extension of The Eagle Centre (today Into Derby) was opened and transformed the Centre to twice the size. Keen department stores and supermarkets popping up from the middle to the other end of the town left a huge gap in the centre and took the heart out of Derby. It took a long time to recover; for a while it was all empty shops, but now it looks like it is coming back into a circle where the Cathedral Quarter is becoming vibrant again with a lot of independent businesses."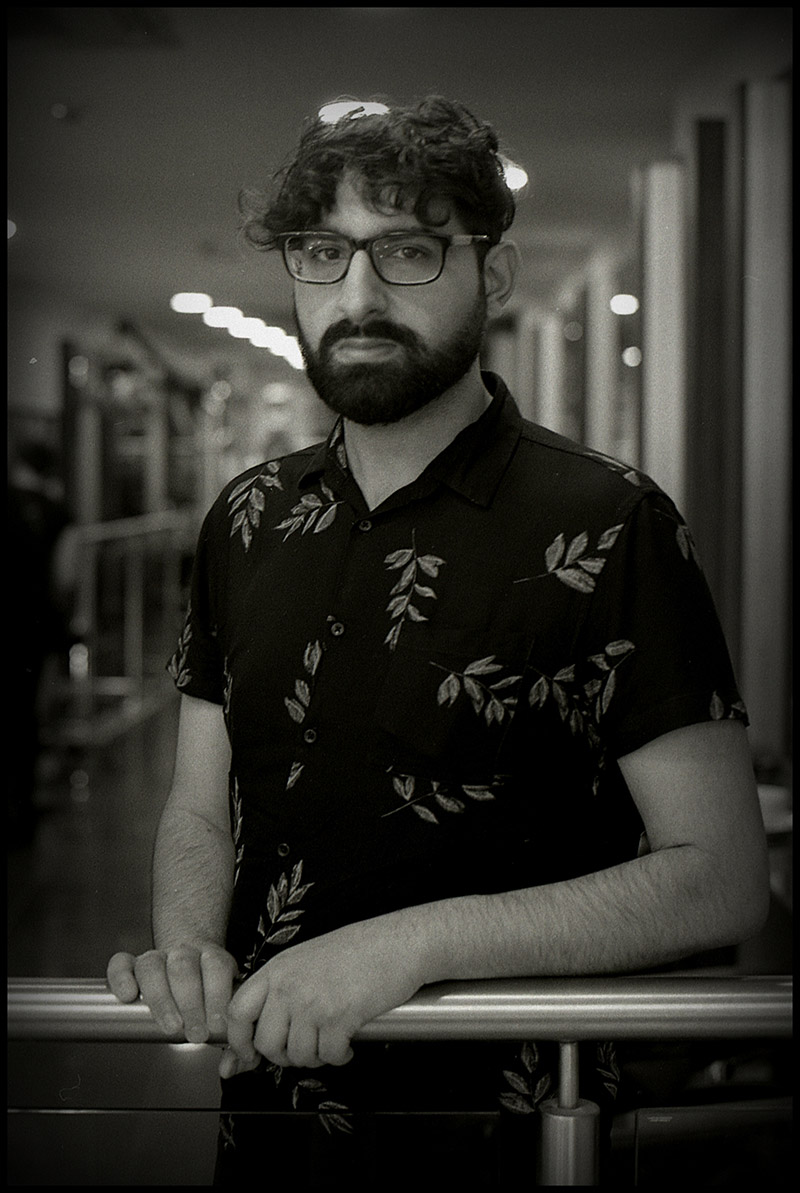 Going back in time Steve remembers how big the music scene was in the city with so many different venues which have been shut down and demolished over the years.
"The Blue Note is still there. In the 80's, it was the place to be. People came from all around to see some of the most famous bands at the time like UB40, Culture Club, Spandau Ballet, Human League, Soft Cell".

At the end of our conversation Steve introduced me the rest of his staff: Jessica, Tyler, Dee, Rebecca and Ayaka but I had to go. My bar shift in The Dragon was about to start and I had less than an hour to get back to Nottingham.
***
The day after I went back to Tony & Guy.  Steve was not there when I walked in and all his staff looked much more relaxed, especially Jessica who was seated whilst Rebecca was fixing her hair. I had a coffee and waited for the job to be done.
Jessica Lopes has been working in Tony & Guy as a hairdresser since 1999 when she moved to Derby from Johannesburg (South Africa) where she was born into a Portuguese family. She came to Derby six months after her husband who whilst visiting some relatives who had moved to Derby from South Africa, found a job as a motor mechanic and technician in a local company.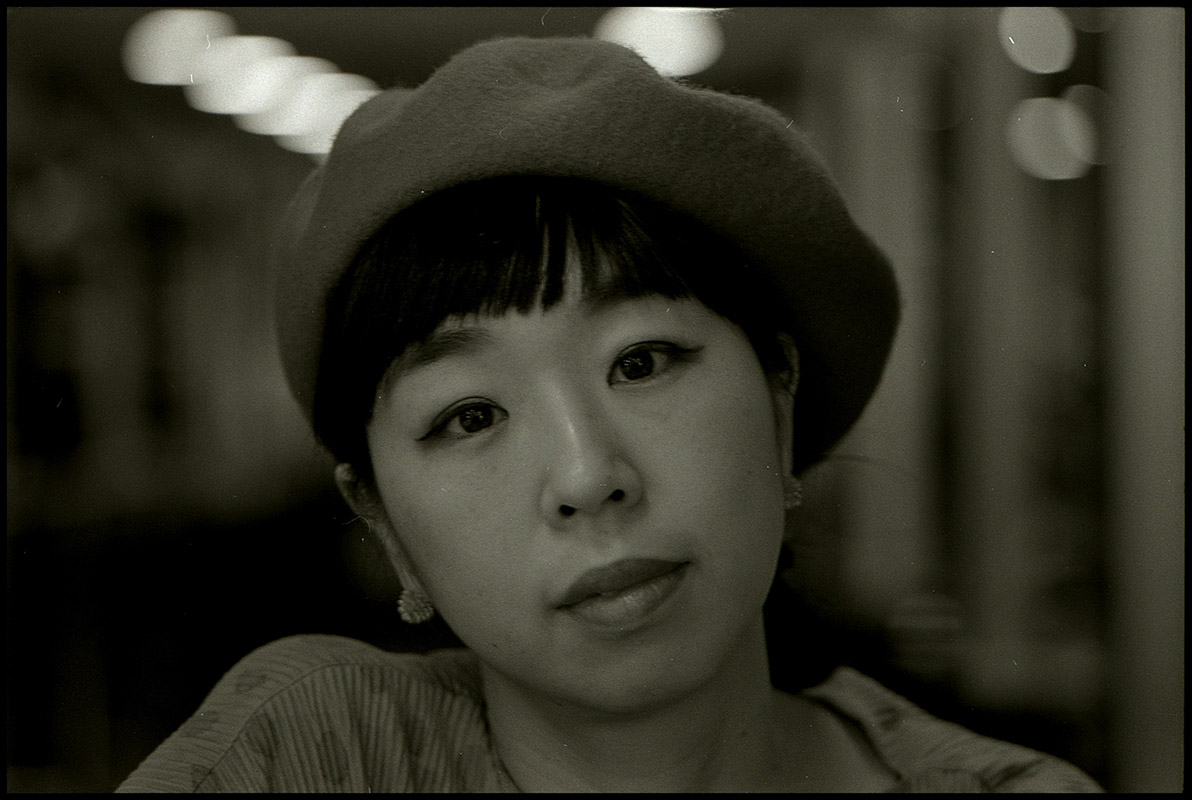 Having worked as a hairdresser in Johannesburg, after a few trips walking past this cutting shop, she finally walked in and asked for a job.
Now, Derby is her home.
She remembers the first time she went shopping. It was a Safeway supermarket (today Morrisons).
"I was looking at the prices of vegetables and fruit trying to convert from Rand (South African currency) to Pound. Everything looked so expensive. When I realised there were different values for the same product and for every item there was the brand one and the no brand one, I sat in middle of the aisle and  started crying: that did not make any sense to me. Then I got to the pizza fridge and began laughing when I saw baked beans on pizza".

In regards to making friends and connections in a foreign country she revealed that in Derby there is a big South African community.
"My friends are mostly people from South Africa. Being a very family orientated person – I'm all work and family – I do not spend so much time out and I don't drink so I guess it's even more difficult to relate to English people. Probably it is a cultural thing as well. For instance, in my country you don't need to be invited to people houses. One day, being nearby one of my husband colleagues' house we decided to go and knock on their door. They opened it and quite shocked to see us they go – What are you doing here? Give us two minutes!
They closed the door on us even though it was freezing outside. Though a little while later it reluctantly opened again and they let us inside.
That was a new experience for me; in our culture you just rock up at someone's door and you get welcomed  in straight away. I think it's totally normal to do that".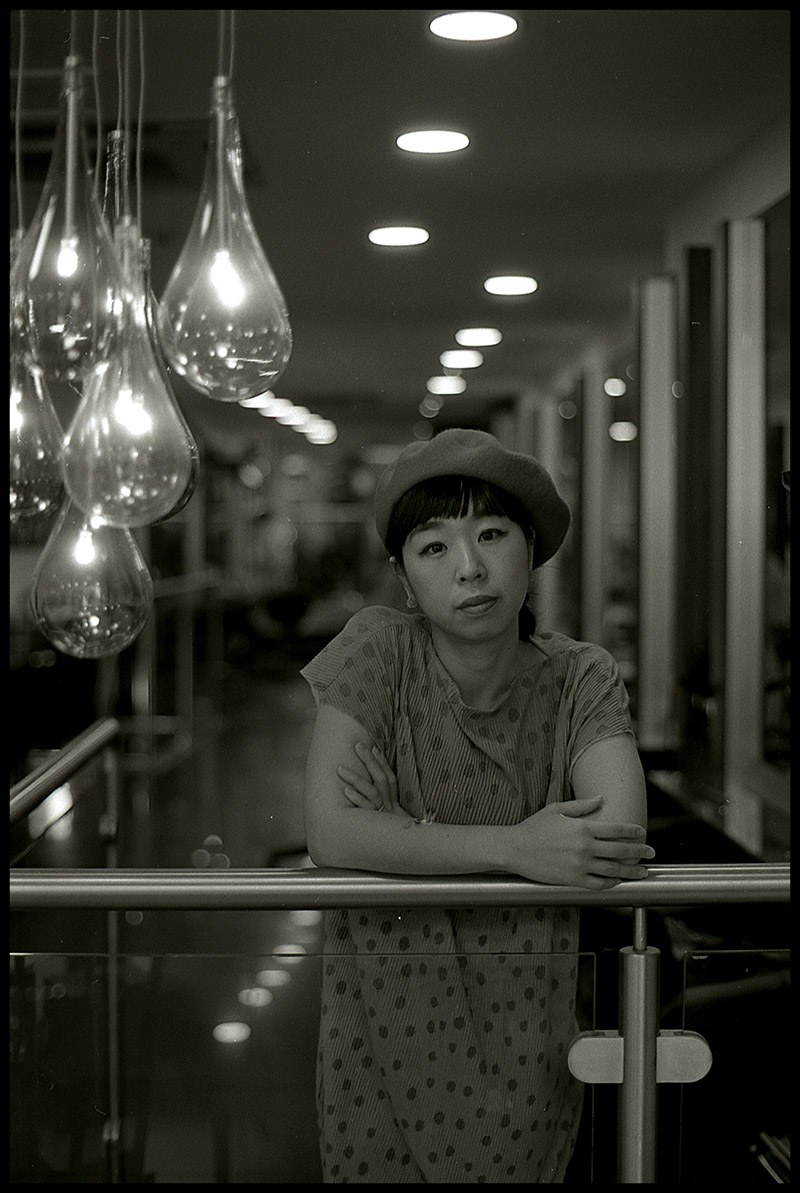 A client walked in and Jessica had to go. I asked her a final question – "which place must I visit while I am spending my time in town?".
"Kedleston Hall country house. It is not in town but it's still Derby and very lovely. When we first came, me and my husband always used to spend our Sundays with the kids having a picnic in the gardens. They had food stalls there as well. You should go".