Through this residency I want to focus on working with two dimensions, as it is something that I have
not developed in my practice yet.
Moreover, since last week I did a lot of work with sketchbooks. I recomposed and reorganized images
that I took from my walk in Derby. I extracted shapes and represented them as an installation,
combining sculptural processes with architectural references.
The colour palette that I use is simple and minimal, such as black, white, brown and gray, with
references to architectural materials.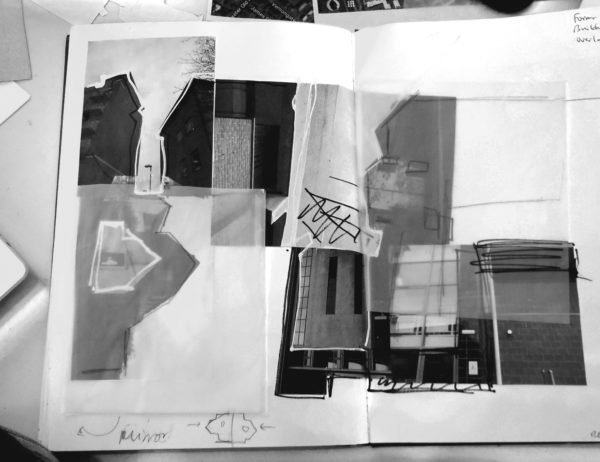 The process of collage is prominent within my practice. For this project it plays a dominant role both in
the process and the final work. I work with digital combinations with details of architectural buildings.
I played with the idea of perspective and point of view and started creating interesting repeat
patterns, which has similarities to my textile design.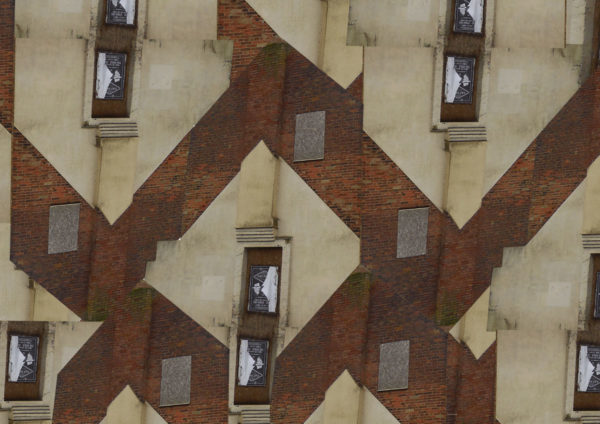 This Friday it was the Show and Tell event where I talked about my practice and my current plans for this residency together with the other artists. There were interesting discussions and new thoughts about my project were raised. I feel that since last year I deal with scale much more confidently than before and I am really curious to see the final outcome of my work.