Nisa Khan's is a multidisciplinary artist who explores movement, repetition and control. Khan's practice is divided into two strands the first uses system-based approaches which lead to disciplined performances resulting in drawings and/or sculptural residues. Often responding to artefacts, environments and cultural experiences Khan shares the presence of the human body and hand; of how they create and control under limiting circumstances.
The second strand investigates cultural theory in relation to hybrid identity and the state of in-betweenness, the delicate humour that lives amidst the bitter-sweet stages of belonging and displacement.
Khan uses the paisley motif as a visual representation of hybrid identity. Originating from Persia, it travelled through the Middle East, into the Indus and India where its Zoroastrian heritage was dominated by Moghul royals and eventually claimed by the British Empire thus the Butah lost elements of its identity and formed a new hybridised identity and became known to us as the Paisley pattern.
Inspired by the Beduin philosophy of salt sharing in which the acts of sharing and consuming salt create a bond and forms a relationship which demands loyalty. The phrases Namak Halal and Namak Haram (namak – meaning salt) which translate in this instance to being either halal: loyal or haram: traitor are familiar terms used across the Middle East, Pakistan and India. The artist uses two types of salt as a medium to symbolise each culture, one is salt from the British shores and the other is Pink Himalayan Salt, harvested from Pakistan. The two salts symbolise the consumption of both cultures and in doing so questions expectations and biases surrounding bicultural identity. "I straddle two cultures; British and Pakistani this type of identity is one which is diverse. Having shared salt with both cultures, at times I find my identity being mixed and at other times I am an outsider observing from the side-lines. I use the two salts to draw upon these experiences by manipulating this fragile medium to create contrasting narratives to highlight the state of in-betweenness."
Please click on below image to open catalogue.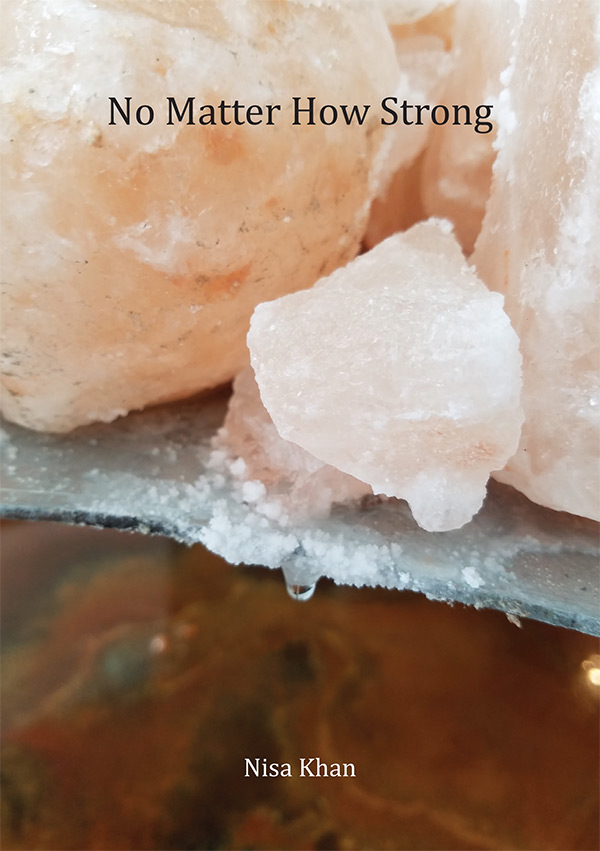 Read More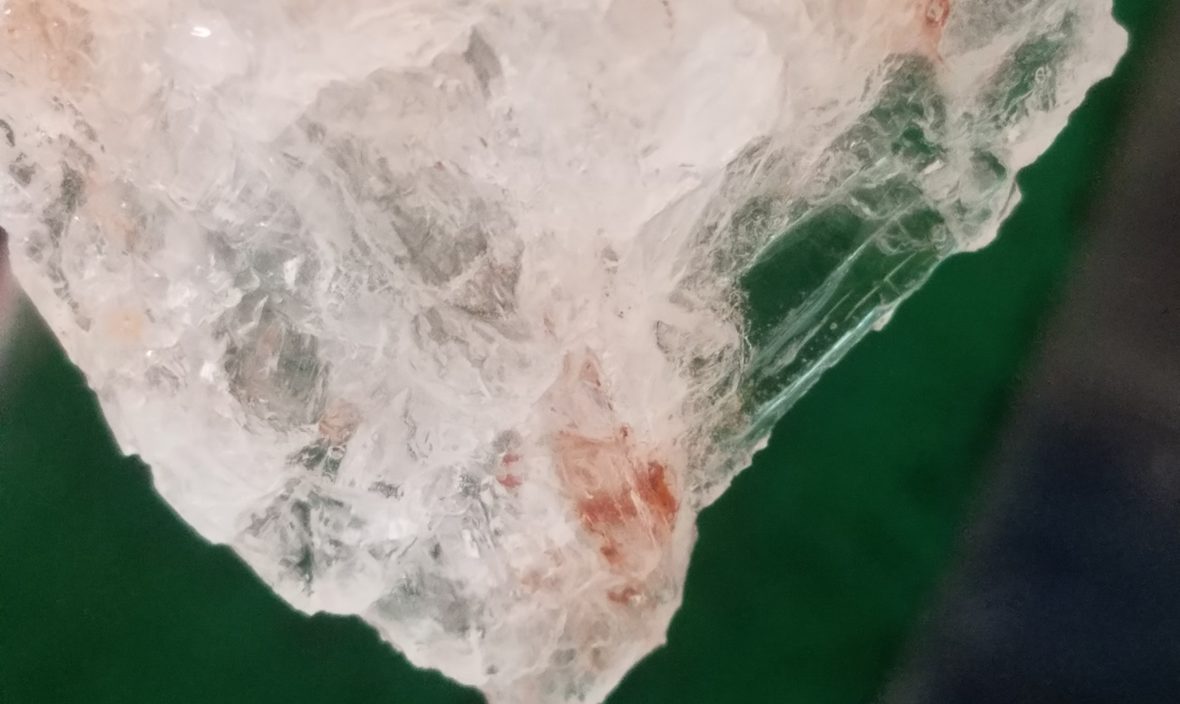 Salt and Water. Water and Salt.
Salt and Water. Water and Salt.
One is born from the other.
Each can be separated from the other.
Once called White Gold, a currency, the rise of wealth, the cause of war and exploitation.
Sacred, holy it wards of evil.
Its spillage is sinful and can bring bad luck.
A sign of hospitality, loyalty and treachery.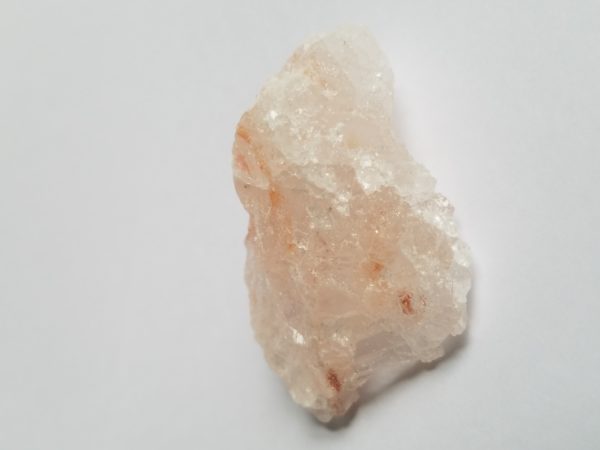 The more I research salt the more connections it seems to have with the human condition, culture and identity. I wanted to use the residency as an opportunity to really consider the medium I work with. To explore its properties, to play with it, to learn about it, to understand its benefits and limitations. Playing with materials is such a vital part of my artistic process; it allows me to experiment and expand my thoughts, seeing the materials move, change and react allow me to visually transfer text-based research and ideas through symbolism. I will not adopt a masterly tone and bore you, rather allow me to take you on a visual journey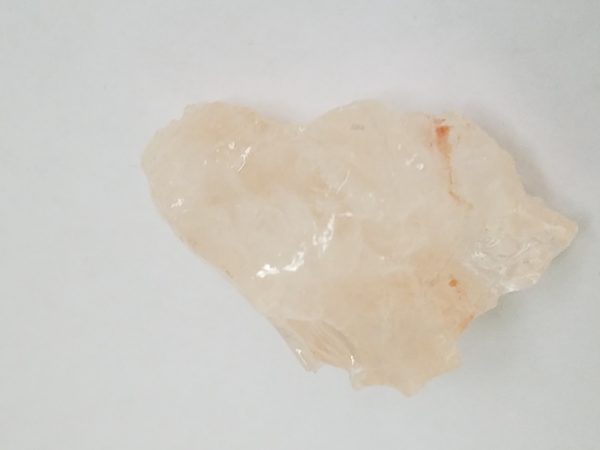 Both salt and water are essential and detrimental to our existence. The first part of this process was seeing what would happen to a chunk of Himalayan salt under a running tap within a few minutes the water created a hole within the salt. What was dry on the surface was now glistening and part translucent.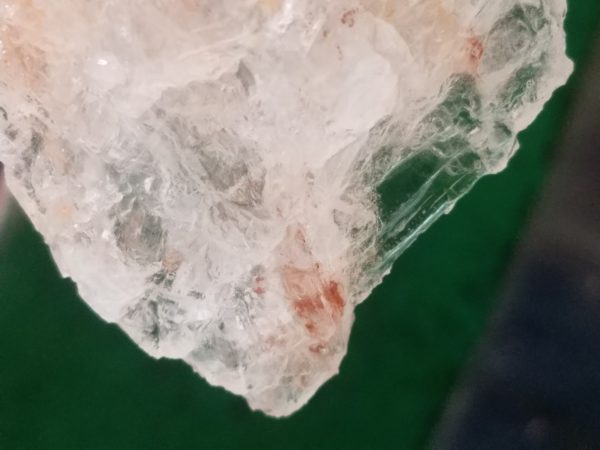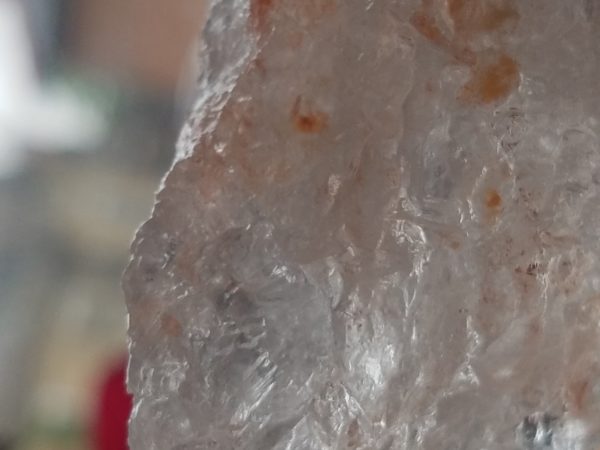 Read More