Charlotte Cullen is an artist and researcher. Creating complex and emotionally responsive environments Cullen incorporates sculpture, installation, text and performance. Material enquiry traverses the embodied, material nature of social class, desire and disadvantage. Anthropomorphic sculptures integrate scavenged and cheap materials which engage with place to create immersive environments of fractured space which extricate trauma and the body, social class and familiar bonds.
Cullen was awarded a Vice Chancellors Studentship with support from Yorkshire Sculpture Park to undertake a Practice-led PhD with the Centre for Sculptural Thinking at the University of Huddersfield, completed in 2018. Cullen recently completed an Arts Council England public art commission for Yorkshire Year of the Textiles at the Royal Pump Room, Harrogate and in 2016 was selected for UK Young Artists. Cullen is currently a member of serf, Leeds and is responsible for serf off-site projects and serf school, serf's peer to peer learning framework. Previously they were founder and curator of U N N A W A Y, Huddersfield. Recent projects include: Skegness Weekender: Terrain Vague residency with Uk Young Artists and So Festival, Skegness, commission by Mathew Parkin and Poor Image Projects (PiP), contributing writer to 'A Queer Anthology of Sickness', Pilot Press, London and 'serf'n'turf' group exhibition at Croydon Arts Store, London. Upcoming projects include: Artist in residence with Leeds Central Library, 'The Desire to be Part of a Story…' and '…Even if it is Somebody Else's' group exhibitions, Yorkshire Hub, Index Festival, Leeds, and a publication with serf Editions.
Please click on below image to open catalogue.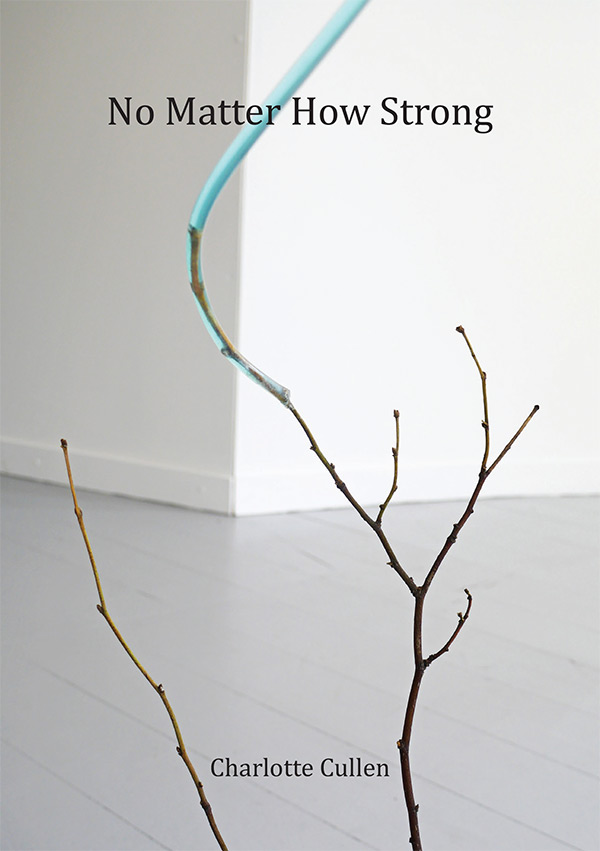 Read More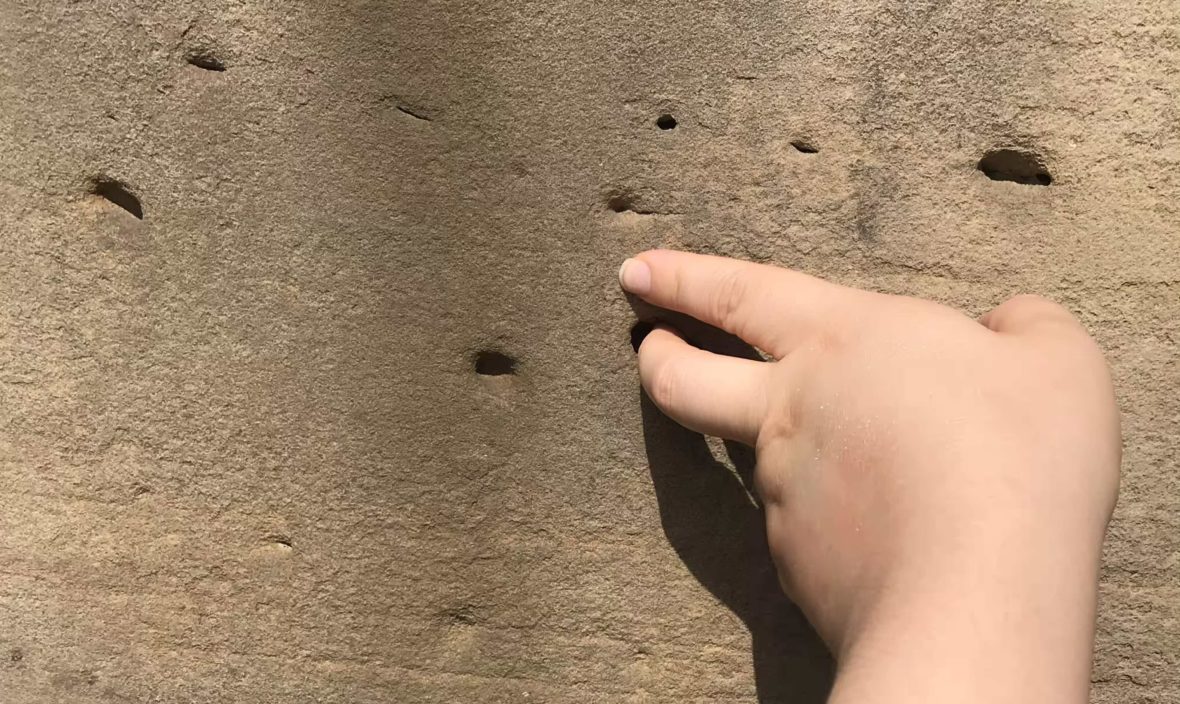 Returning to Derby to undertake the Artcore No Matter How Strong Residency I was interested in how I could re-root myself in the landscape of Derby. Having moved from Derbyshire ten years prior the city centre felt full of ghosts; half-forgotten memories and uncanny recollections of streets and other open spaces. As an entry way I began developing a fieldwork method of research. Following routes and pathways through the city I found respite by the river edge and began to think about the intergenerational relationship of early settlers also coming to the river, interacting with the same site and mud, the same material heritage. I went to Derby Museum and learnt through material fragments about early settlers and the development of Derby as a city, how layers of mud have held onto memories. These excavations have enabled us to trace the land through forgotten tools and drawings left in dwellings. As someone who works with clay and pottery, remnants of early pottery vessels connected my process to early ancestors, working through the ground their skills and techniques have been passed down into the way my fingers shape clay today. Metal working further rooted my material practice, connecting my sculptural material to land extraction and alchemy, and closer still to my grandads work at Stanton Iron Works in the 1970's and 80's after moving to England. A fragment of a carved monument encouraged me to consider the hands which had so carefully chosen this stone, taken it from the earth and skilfully
Read More