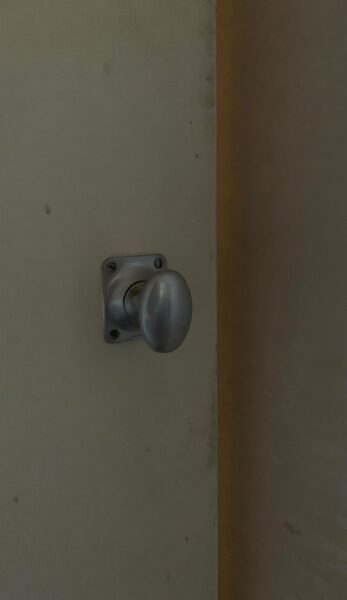 4. Doors to reduce anxiety. I'm in the dark, it's not entirely dark because the morning light is seeping in through the top of the curtains and onto the ceiling. The bedroom door is shut. Shutting the world out, keeping me safe inside. I'm lucky to have had all the bedroom doors in my life, some more temporary than others. When everything is good and I'm feeling like things are going my way, I might not notice the door being open. When things are going well, when the door is open, I'm more open. But right now that scares me, I feel safe here, with the door closed. My heart is racing because the day ahead is busier than my body and mind needs it to be. You need to live, you need to earn. Rest is a privilege. Rest is for when you're too sick to work. I have a friend from my school days. He still lives in the same house, the same room we smoked in as teens and listened to Janes Addiction, Nirvana and Alice in Chains. His life is filled with panic since he became ill, he rarely leaves his room, unless it's to go to the local shop for booze and fags. I'd return from traveling and tell him stories about the world. He'd sit wide-eyed, hunched over and clutching onto his Fosters "How can you do all of this? Aren't you frightened you're going to die?" he
Read More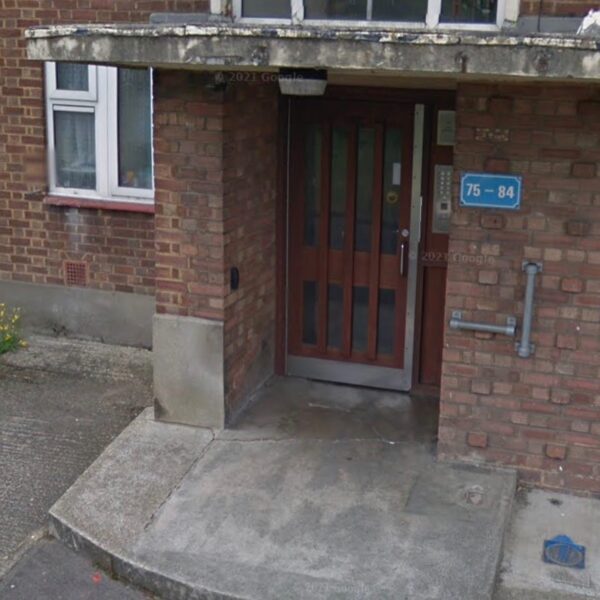 3. Council flat doors. As a child I never took time to try to understand what a council flat was, compared to any other flat or house. I just knew that my school friends homes didn't look like mine. But dad kept it nice, it was small and safe. All of us would play out freely on our bikes. None of us were very popular at school, but we were all the same when we were on the estate. I lived next door to another Lisa, so when friends from the estate knocked on our doors to come out to play, they'd ask for me, 'Big Lisa'. I've always been tall, and I was the oldest one too. The doors. First you had to get through the main door, the one everyone in the block shared. Then the metal lift doors, also everyones doors, although we didn't own them. Then our own front doors, we didn't own these either, these were all the same. Everyone knew everyone. Some days I'd take the lift up to the top floor, it overlooked two graveyards. I could breathe up there. Most kids were scared of the graveyards, but I found them peaceful. I'd go there in my early teens and put blossom on as many graves as I could. It was the 'better' estate in the area, the other one across the road was full of drugs and violence, life was harder for the people I knew there.
Read More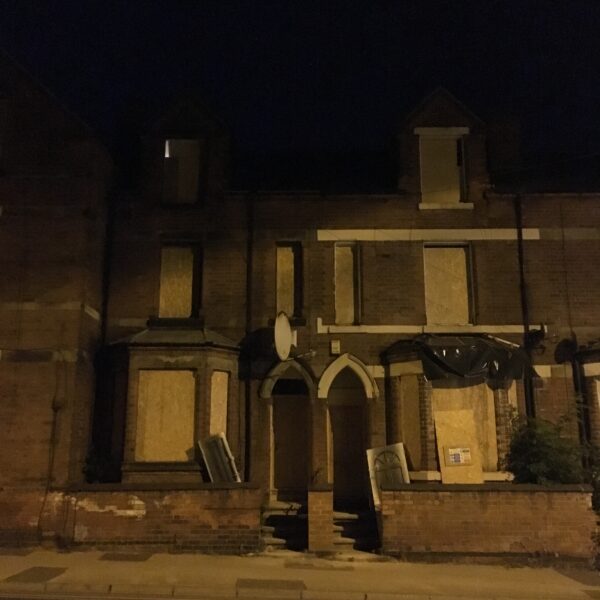 2. Two neighbouring 
doors
, they used to be the important ones around here. People used to  come and go from these houses, reminding me of my mother's house, chaotic, attracting all sorts at all hours. Some would whistle up to windows from the back. Others would stand around waiting, leaning on the brick wall, or scuffling about. Kept my head down, to not cause threat or discomfort. 'Crack houses', often used to describe houses where crack is bought, sold, and smoked. Usually, heroin too. 'Crack and smack houses' is too much of mouthful. Helen's house was always her home, even if it had crack and smack in it. Even if drugs were sold from there. I doubt they ever had enough for a huge drugs operation. People in active addiction aren't usually the entrepreneurs of the chain, as they often smash though their supply due to need and high tolerance, Crackhead, Smackhead, Crack house, no. We don't need to define people by the things they consume, and we don't need to define a home by its contents. The contents of their bins spilled out onto the pavement, the usual rubbish but with orange lids and squashed disposable spoons. If you know, you know, it doesn't need to be an obvious needle. Police were often outside. The people left, windows and 
doors
 were boarded up, and that was that. Where were they moved on to? The houses were gutted and refurbished. I asked if I could take the 
Read More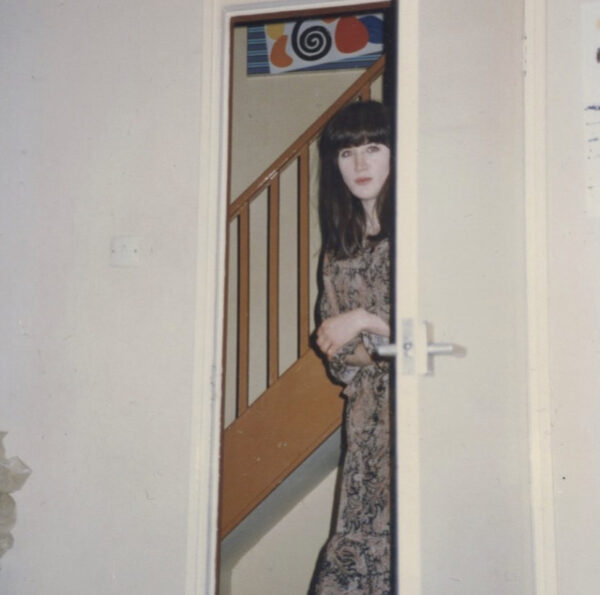 Image: My mother Helen in doorway
CW: Death, addiction
'We protect ourselves, we barricade ourselves in. Doors stop and separate.' - Georges Perec

1. We all have doors in our lives, whether we own them or not, some feel more like ours than others. I think we've all thought a lot more about other peoples touch lingering on doors lately, with Covid spreading. I've always tried to push parts of doors that other people weren't pushing, but I suppose that's more of a distanced intimacy thing, rather than a germs thing. It's rare that I hold hands with anyone, sometimes holding a door handle is like holding someones hand. I've felt the same way about light switches and remember feeling jealous of my mother's light switch, because she touched it daily, more than she ever touched me.

Her front door changed as her addictions grew. It used to be open more, until it was smashed in and hard to get to. A few years before her death, the garden gate had a bulk of padlocks, maybe out of paranoia, maybe out of a need to feel safe, because the world she mixed in was a dark one, too dark for her somewhat naive and bohemian ways. She used to let everyone in, then she did all she could to keep people out, unless they were like her, a part of this other world, where people wanted to be anywhere else but where they were.
Read More