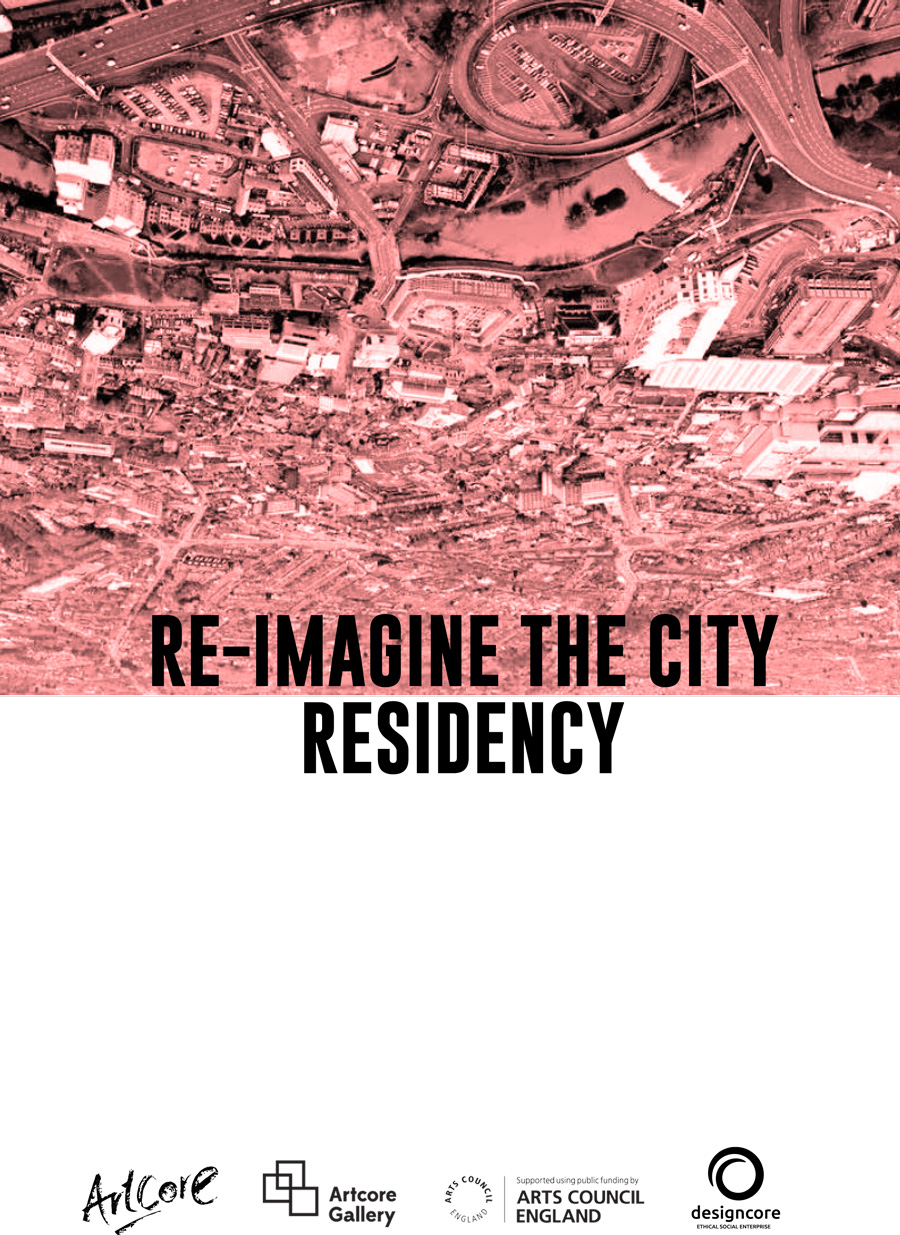 Re-imagine the city Residency
Deadline to apply: Midnight 24th April 2018
Artcore invites emerging artists to apply to Re-imagine the City, a two months residency focusing on learning from the city and use of public space.The project aims to explore the issues that shape the city. The artists are called to work with local communities to map, re-imagine and influence the places where we live and work. Moreover the residency aims to examine the way in which we transform our surroundings to reflect the displacement of our dreams. Through the artwork produced by artists selected we will investigate the meaning of contemporary 'utopia', as an element which can provoke the social imagination by resonating with the themes of hope and desire.
This residency will critically play with ideas and practices of city planning, regeneration, gentrification and 'place-making' and will investigate two central themes:
Imagination – how artists in collaboration with local communities can re-imagine the city?
Action – how artists can generate projects that interrupt, activate and re-imagine the neighbourhood, using play, art and design processes in public space?
We welcome applicants working in any discipline and with a cross disciplinary approach to their practice, to occupy Artcore studios.
Specifically, Artcore is looking for :
Artists with a commitment to developing their practice, and who seek dialogue and engagement with the local communities and the wider international contemporary arts and cultural sector.
Artists with an interest in how sharing space and collaborative working can inform the development of their work and how this residency will benefit their practice.
Artists interested in donating a selection of the artworks produced during the residency to be part of Artcore collection.
Residency timetable
Deadline – Please send your submissions by midnight 24/04/2018
Selected artists will be interviewed on 08-09/05/2018
Residency start date: 15/05/2018 to 10/07/2018
Exhibition dates: 19/07/2018 to 19/08/2018
How to apply
To apply, download Application pack here.