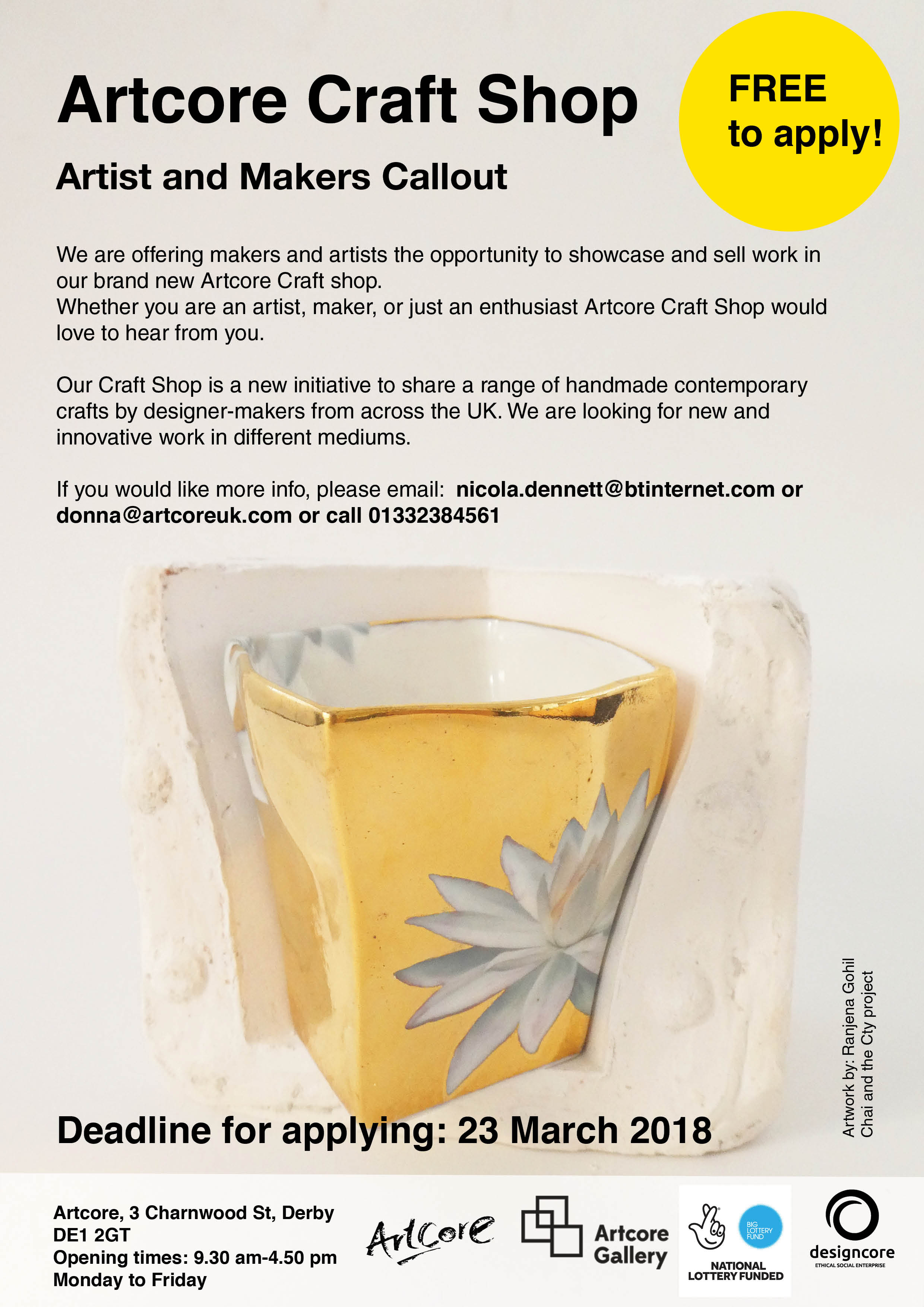 Artcore Craft Shop
Artist and Makers Callout
Venue: Artcore Craft Shop, Artcore, 3 Charnwood Street, Derby DE1 2GT
Deadline extended for applying: 23 April 2018
Who: Artists/Makers
We are offering makers and artists the opportunity to sell work in our brand new Artcore Craft shop.
Whether you are an artist, maker, or just an enthusiast Artcore Craft Shop would love to hear from you.
With a professional programme of activities and events, regular weekly workshops and a programme of thought provoking exhibitions, Artcore is a vibrant arts venue in the heart of Derby.
Our Craft Shop is a new initiative to share a range of handmade contemporary crafts by designer-makers from across the UK. We are looking for new and innovative work in different mediums.
We seek work on a sale or return basis, charging 30% commission (inclusive of VAT).
If you would like your work to be considered, please send a short statement (about 200 words) and 5 images (with price, quantity and dimensions) to donna@artcoreuk.com
We look forward to hearing from you!