Stand Up Exhibition
25th March 2020 @ 11:00 am

-

5:00 pm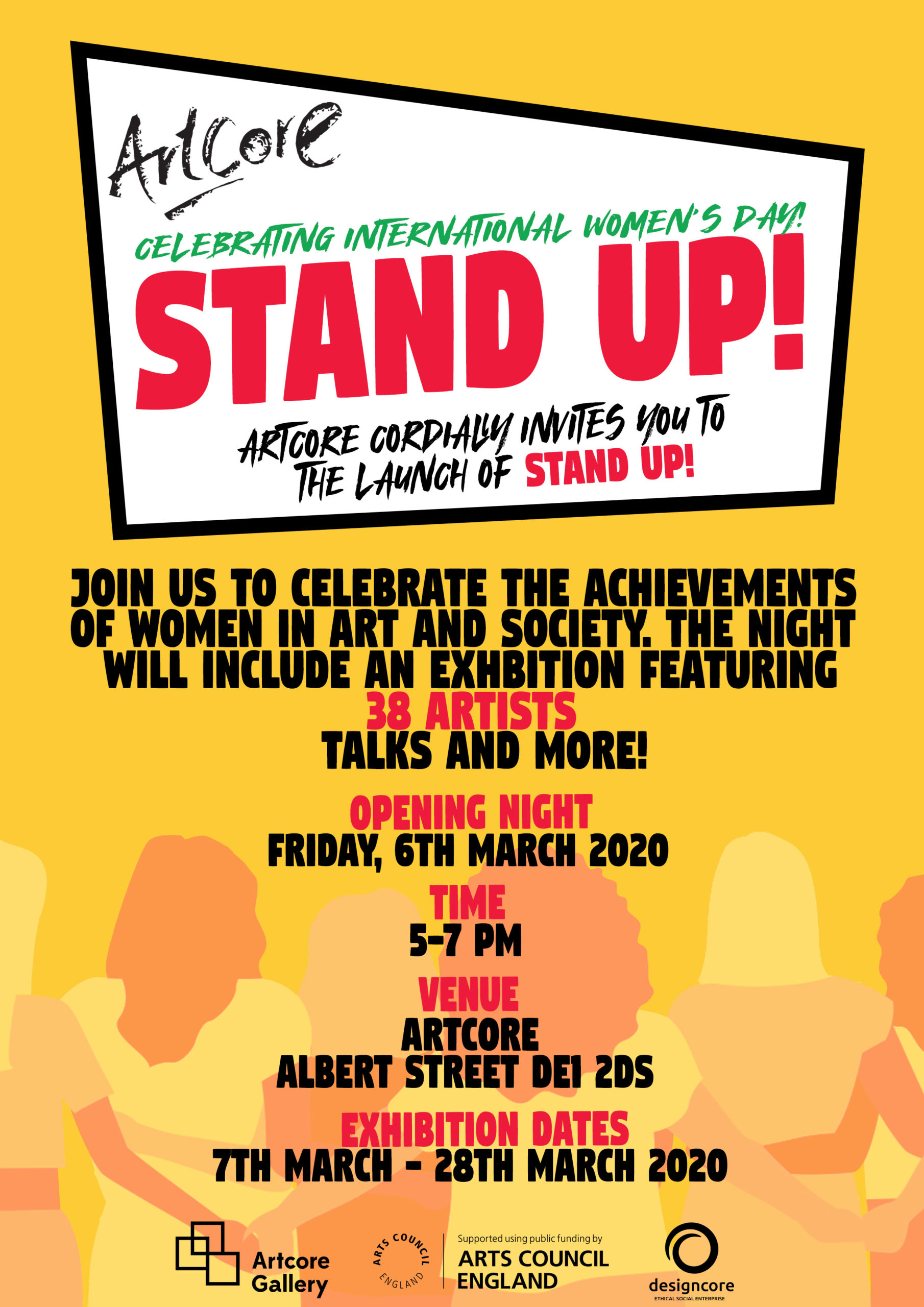 At Artcore Gallery our spring open show, STAND UP!, invites artists from across the world to explore and celebrate International Women's Day.
STAND UP! will investigate the role of women in the arts, and their huge impact on the cultural fabric of contemporary society. It will be a platform for artists to re-imagine citizenship, identity and women's labour with a view to informing new visions for the future, in testing times.
STAND UP! will concentrate on artworks focused within the political structure of feminism as well as women impacted by the movement. All media will be considered—including painting, sculpture, photography, film, video, and performance art—along with all themes based under the wider umbrella of feminism, such as media, geography, formal concerns, collective aesthetic, and political impulses.
This exhibition will provide a unique glimpse into the creative processes of women in the arts, their own individual practices, and how their collaborative ideas have recently impacted new investigation on gender equality in contemporary art practices alongside how far women have come in the art world, and how it has been life-saving and changing.