Home exhibition
13th December 2019 @ 11:00 am

-

5:00 pm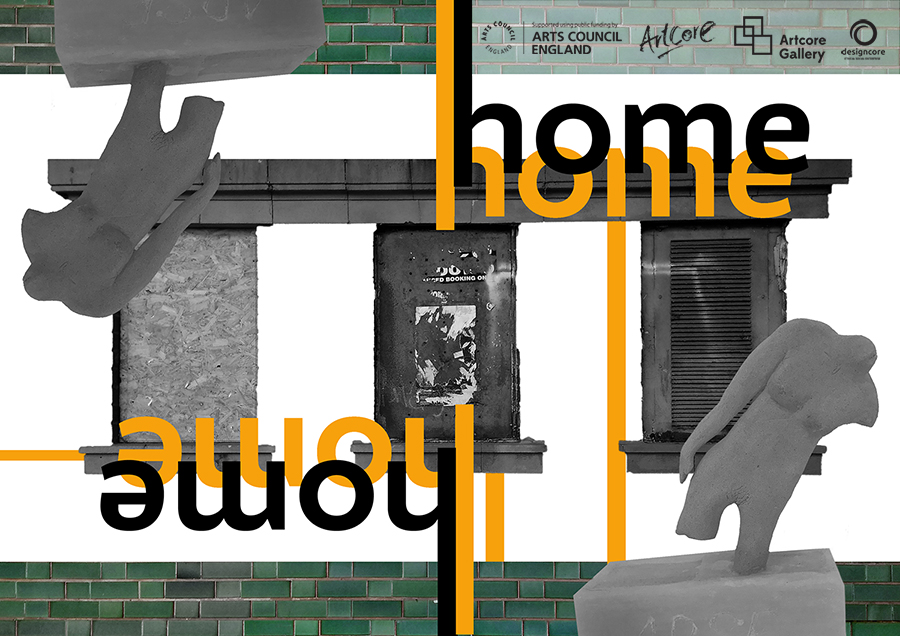 This winter Artcore Gallery is pleased to invite you to an exhibition featuring work by Delpha Hudson and Natasha Joseph, who will be presenting the culmination of their residency, responding to the title Home.
Artcore's Home residency asked Hudson and Joseph to consider the complex meaning of home, a place where we can be our true selves, a space redolent with childhood memories, or a refuge and shelter. Home can be a site for developing rituals, family relationships, and acting out cultural expectations. Like the personal, social, and cultural elements out of which they are constructed, homes can be not only comforting, but threatening too; who knows what goes on in secret behind closed doors?
The home is a rich theme running through post-war Western art, which continues to engage contemporary artists today. This exhibition opens discussion about how the physical experience of the dwelling space and the psychological complexities of the domestic are manifested in art and wider society.
Delpha Hudson's work aims to give value to small domestic tasks performed in the home, especially the work that women do. Her installation of eclectic domestic objects with ceramic figures is accompanied by recordings of local people's stories about incidental domestic acts. Natasha Joseph's moving image artwork explores the idea of the surreal absurdities of situations- planned or otherwise that fringes on the realm of reality and fiction.
Hudson and Joseph have been documenting their journey throughout the residency in a series of blog posts, which you can read here: Delpha Hudson, Natasha Joseph.
The notion of 'Home' is increasingly problematic, with the constantly increasing cost of home ownership making it an impossible aspiration for many, and affordable social housing in short supply. Both internationally and within countries, populations are constantly on the move, seeking better opportunities and living conditions, or an escape from violence and conflict.
Our homes contain us, but we also carry them within us. This is a great opportunity to consider these issues and to explore what the future of home might be.
Supported using public funding by Arts Council England.
Launch Evening:
Thursday 28th November 2019 | 5.30 pm – 7.30pm
at Artcore – 8 Albert Street, Osnabruck Square – DE1 2DS
Exhibition Dates:
Friday 29th Nov – Saturday 21st Dec | Monday – Saturday – 11am – 5pm
at Artcore – 8 Albert Street, Osnabruck Square – DE1 2DS