Exhibition Launch – Error & Power
13th August 2021 @ 5:00 pm

-

7:00 pm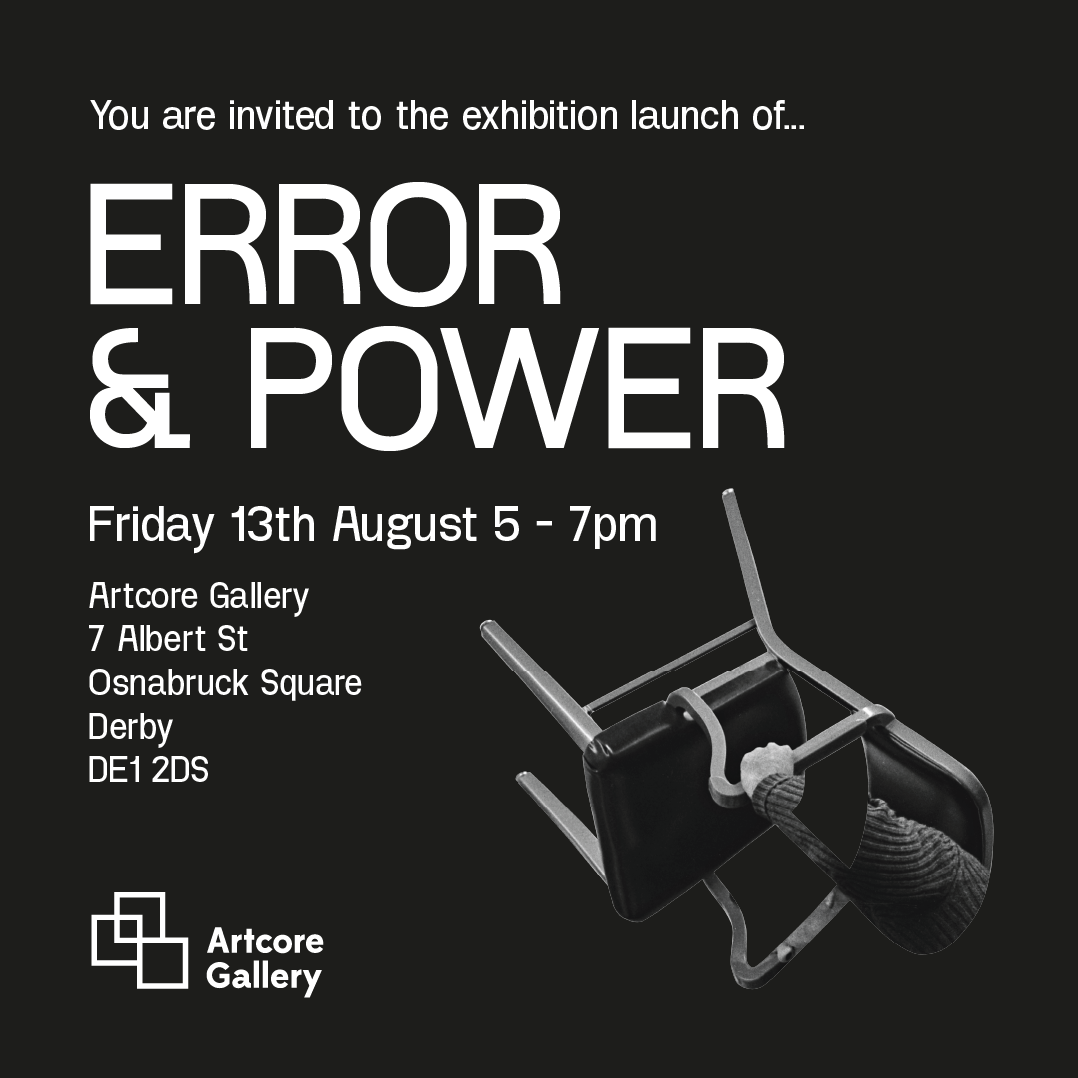 Error & Power
Artists: Naho Matsuda & Neale Willis
Exhibition Launch: Friday 13th August 5-7pm (Book Here)
Exhibition Dates: Saturday 24 July – Saturday 7 August 2021
Opening Times: Monday – Saturday, 11am-5pm
About the Exhibition
Naho and Neale began their residency with Artcore in May 2020. For Error & Power, both artists explore the strategy of creating space for chance, and the potential for mistakes and errors to shape their work, whether by design or accident.
Naho takes the infamous Milgram Obedience Experiment as her source, developing an imagined narrative from the word-pairs that the 'learner' in the experiment was required to memorise correctly. The punishment for failure to do so was electrocution, administered by the volunteer 'teacher', testing the extent of their obedience to the voice of authority.
Neale's work for Error & Power is a test of a different kind; questioning the logic and limitations of both human and artificial intelligence, Neale shows us the somewhat bizarre and idiotic (though strangely beautiful) outcomes of their combined efforts to reconstruct online images of domestic bathrooms.
About the Artists
Naho Matsuda is a German-Japanese artist based in London. Her work brings together the ordinary and the absurd to explore notions of labour, internet culture, emerging technology and the commons. Matsuda's work includes print, publications, writing, installation and performance. The artist holds a part-time post as a research assistant and tutor in the design department at Goldsmiths University.
Website: www.nahomatsuda.com
Ig: @naho.matsuda
Neale Willis is interested in creating conflict between what enters the machine and what leaves it. The artist manipulates data to create ambiguities within the certainties of the digital realm; breeding unpredictability from the usually reassuring definite of binary data, whilst letting repetition and replication take form as a rhythm from the space in-between the known and unknown.
Website: www.nealewillis.com
Ig: @nealewillis

Naho Matsuda, Blue Girl, 2020
Three-channel video with sound.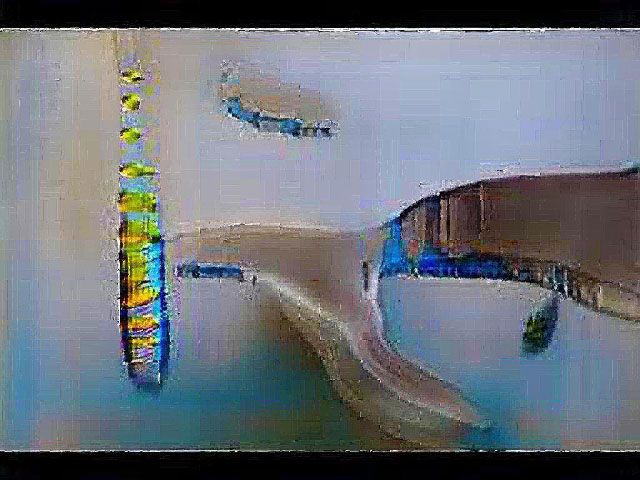 Neale Willis, Let me be clear: My dream bathroom doesn't just look pretty – it works well and is built to last too, 2020.
Digital print on Dibond, 160x120cm