After going for a meeting with someone from Derby City Mission, I was able to get more knowledge on homelessness in Derby. This information included other homeless charities as well as numbers surrounding homelessness which helped open my eyes to the problem. These numbers are from a night shelter that took place over 4 months in the winter. Over those months there were 319 guests, a number that surprised me as I previously found out –from the same interview- that there are only 40 registered homeless people in derby. This is something I felt important to share as it shows how bad the homeless crisis really is in Derby. Another thing I have been curious about, is how people in our community view the materials I use in my work. I wanted to ask people who are both from an artistic background as well as people who aren't, to get a larger range of thoughts and opinions. I asked this question on several of my social medias, on my art Instagram as well as my personal and on Facebook. Using these different platforms gives me the chance to communicate with people from different backgrounds. Here is the question I asked and some of the responses.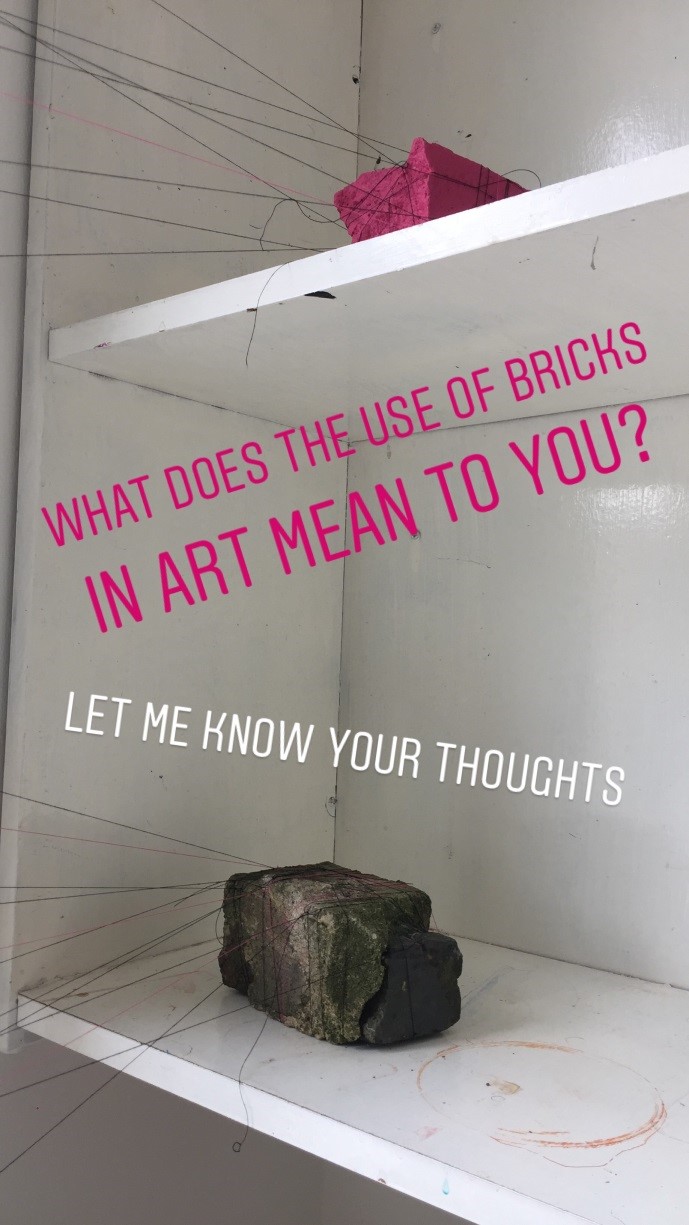 For me it kind of gives me security to look at because most buildings houses are made from bricks and they give you a roof over your head, somewhere to be safe and dry and warm and can protect
Read More
Meet the artist: Jess Price
"Jess Price is going to graduate in Fine Arts at Derby University on the 1st of June. She is one of the two artists selected for Re-imagine the City residency, first of 4 artists residencies organized and curated by Artcore between 2018/2019.
We visited her in the artist studio, where we went through her current research in term of productions, experimentation with materials and cross media with a particular interest on how she will use this residency to develop her career and artist research.
Have a look of what she says!"
Read More