Roo Dhissou & Sahjan Kooner
( ASTRAL VILLAGE ) slooooowwww
Exhibition Dates: Saturday 19th February – Saturday 12 March 2022
Private View: Friday 18th February 6pm
Riverlights, Morledge, Derby, DE1 2AY
Roo Dhissou and Sahjan Kooner have created a dreamlike exhibition that weaves narratives through the lens of North India. The work travels from a cyborg in Punjab through to a black hole at the centre of the galaxy. recurrent ideas of the celestial and migratory sit alongside materials of hope, joy, celebration along with forms of transformation in digital environments.
About the Artists
Roo Dhissou (https://roodhissou.com) is a British, Indian, (British Asian, Punjabi, and all things in between and beyond) multidisciplinary artist based in the UK.Dhissou explores the relationships and connections we have with one another as well as how we formulate a sense of self. Through her arts practice she investigates how multiplicity in culture is conducive to the concept of belonging and space. She is interested in facilitating discourse around race, gender and social class and the performability of these social structures.  Using playful techniques, her current work reimagines cultural experience through gestalt expression, participatory performance, shared practices, gifting and attachments in found objects. Dhissou was the recipient of the prestigious Gertrude Aston Bowater Bequest as well as the Inaugural AIS Award 2020 and Tate Liverpool Artists Award 2020. Dhissou has both a BA Hons and MA in Fine Art. This year she will be showing with Coventry Biennial, Niru Ratnam and more recently has had work acquired for New Art Gallery Walsall.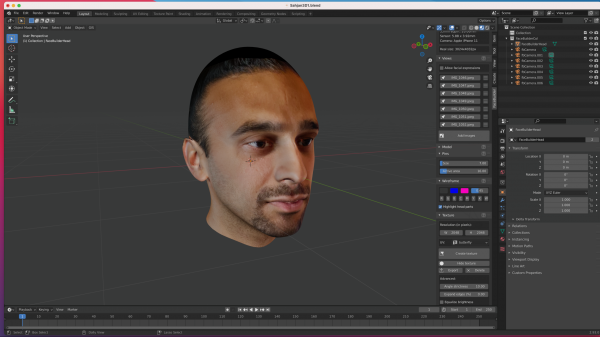 Sahjan Kooner (www.sahjankooner.com) Hello! I make video installations which explore memory, race, identity and material violence in relationship to place. I have been increasingly exploring ideas around intergenerational memory and experience in the Indian diaspora, recent works have been constructing multifaceted narratives that explore migratory relationships.
I often use my own life and familial experience of migration as a point of departure. I am interested in how migration shifts, morphs and embodies subjective experiences in peoples and non-peoples. I see migration as a technology in itself, a technology that moves, disrupts and mutates breaking free of representational violence.
Using testimony from individuals and groups alongside research from diverse sources, I produce work which has an expansive approach. This approach draws distinct connections between disparate locations and ideas as a way to complicate the readings of power and time that govern us.