Current & Upcoming Exhibitions

Open Call for Exhibition Stand up! Celebrating International Women's Day
Event Navigation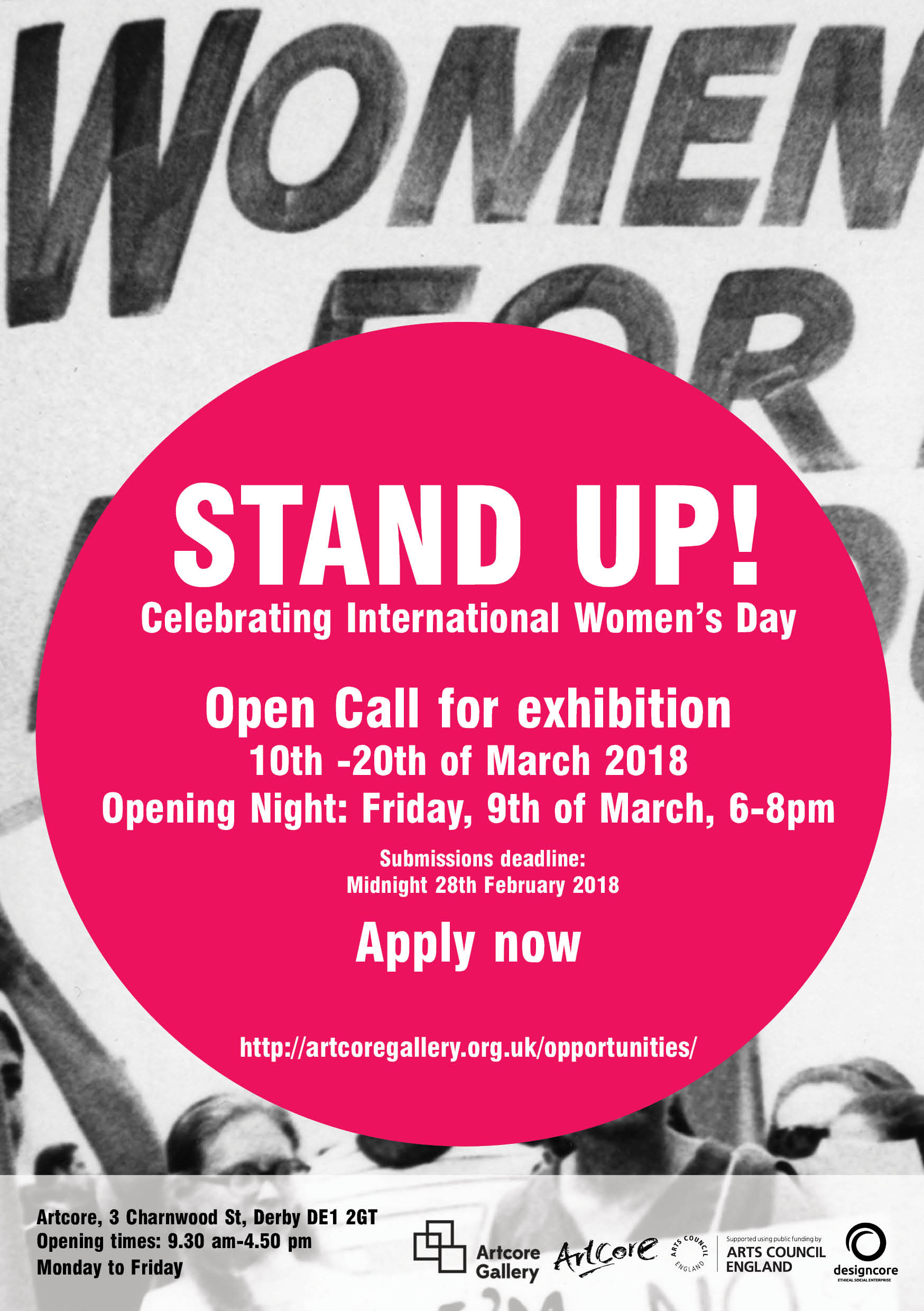 Open Call for exhibition
10th -20th of March 2018
Opening night Friday 9th March 2018, 6-8pm
Deadline for submission is 28th February 2018
At Artcore Gallery, artists are invited to explore what is the role of female artists as citizens and what is their impact in our current society.
The current economic and financial crisis is important in constructing gender citizenship. In neo-liberal times active citizens are conceptualized as independent, rational, and able individuals. This project will seek to challenge the neo-liberal myth of citizenship, and working alongside artists, to re-imagine citizenship, identity and women's labour with a view to informing new visions for the future.
The show aims to exhibit the impact art has on gender equality while showcasing how far women have come in the art world, and how it has been life-saving and changing.
We are looking for artists to exhibit innovative and critically informed work.
The show will be held in Artcore's gallery.
Original works varying from painting, sculpture, collage, prints, mixed media, textile, and photography are welcome.
Prize:
One exhibitor will be awarded a solo show in Artcore's gallery. This will be an opportunity for the selected artist to showcase new work in a contemporary art gallery. A selection panel will choose the winner of the prize.
Deadline for submissions: Midnight 28th February 2018.
Application Form  can be downloaded here
Terms and Conditions can be downloaded here
Each artist can submit one artwork for £10, two for £15 and for three £20.
Submission fees can be paid by PayPal. You can send money to Paypal ID: accountancy@artcoreuk.com
by Cheque: payble to 'Artcore'

by Bank Transfer :
Account name: Artcore
Sort code: 40-19-15
Account number: 44072936
Work delivery deadline: 1st March 2018 at : Artcore – 3, Charnwood Street, Derby DE1 2GT