The C3 – Creative Community Comeback Meet
23rd July 2020 @ 10:00 am

-

1:00 pm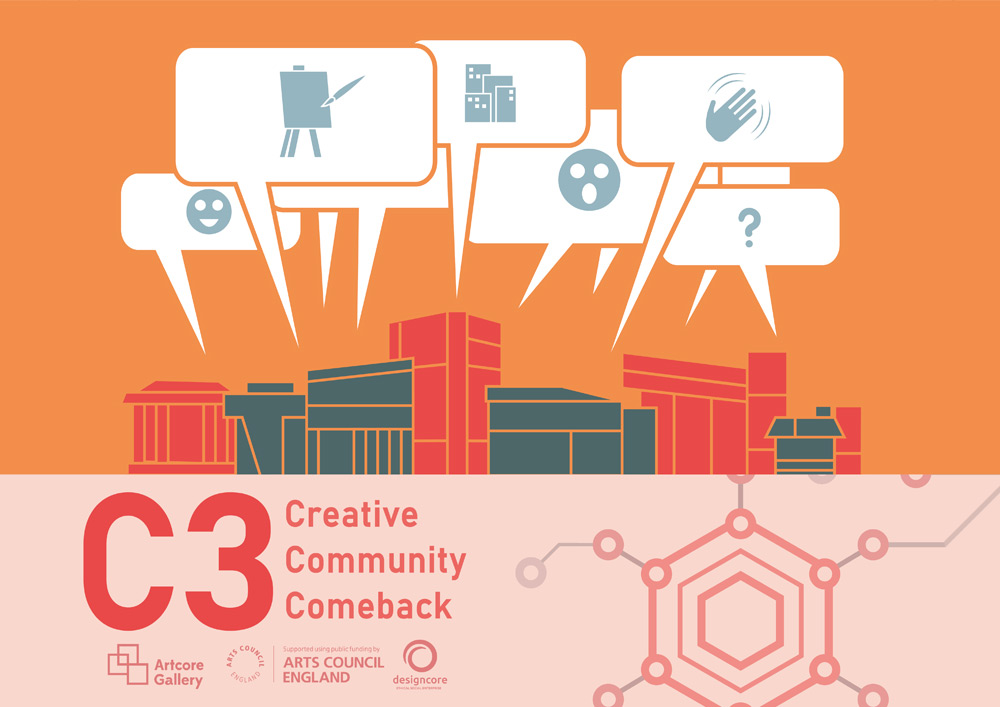 The C3 – Creative Community Comeback Meet
23rd July 2020 – 10 am- 1pm
A meet identifying the implications of COVID-19 on the creative community in Derby and Derbyshire, finding solutions, and providing support.
As you may already know we here at Artcore have taken a lot of programme online during the pandemic. This has led us to think about what our programme, and art practice will be like during this period, but more importantly what it could be like afterward.
We are creating this platform to identify the concerns of Derby and Derbyshire's creative community and figure out how we as an organisation and as a community can overcome the barriers we currently face, and will in the future.
The C3 – Creative Community Comeback Meet on 23 July is an online platform to look at these issues and possible solutions.
The aims of C3 are
Identifying the concerns of creatives are facing due to the Covid-19 pandemic and figuring out what problems have stemmed from lockdown
Finding solutions to these problems and seeing what help and support we can offer
Creating a network of artists and organisations looking at the implications of the situation and ways they are dealing with and overcoming them
Figuring out how we can transition out of lockdown and plan ahead to support these creative communities
We have also invited an interesting panel to share their perspectives considering the role of Culture going forward as well as how they are dealing with the current situations. Some of our Panel Members are : (add confirmed panel members on Monday)
This is an online event via zoom, you will only be able to attend if you have registered through Eventbrite.