Artists in Conversation: Ryan Heath & Katy Hawkins
17th June 2021 @ 6:00 pm

-

7:00 pm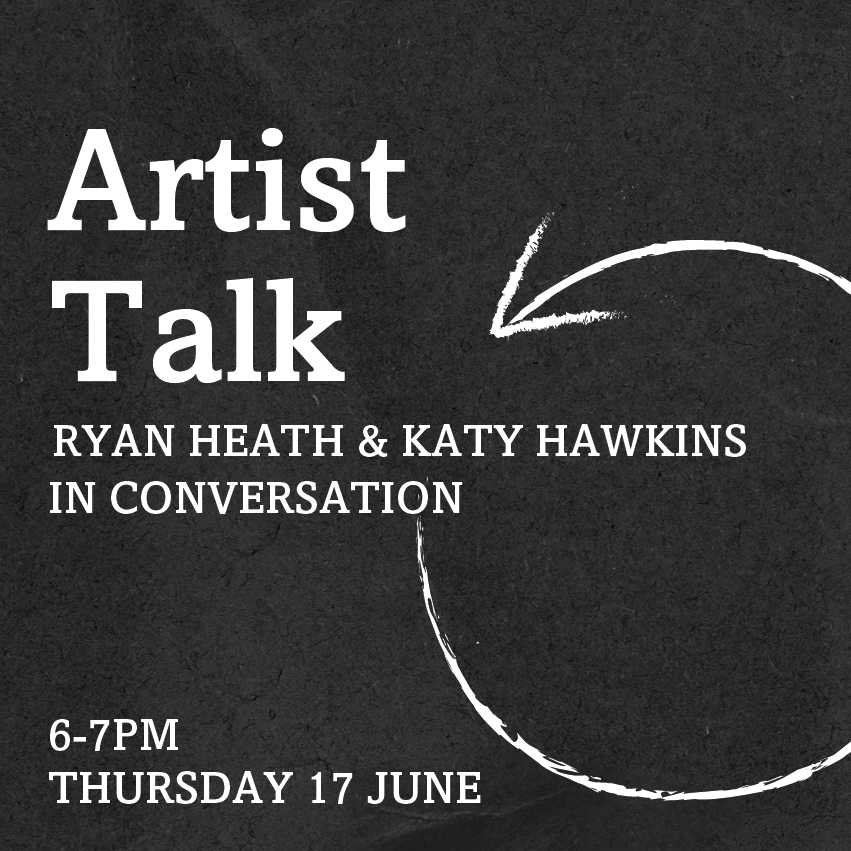 Join Artcore Gallery for an online conversation between our artists in residence Ryan Heath & Katy Hawkins.
About Circling the Square: Visions of an Unmade City
For the past two months, artists Ryan Heath and Katy Hawkins have taken up residence with Artcore Gallery as part of Circling the Square: Visions of an Unmade City. During their residency, the artists were invited to critically interrogate the situation that is Derby. Situation meaning a set of conditions in time and place – a convergence of site, non-site, place, non-place, locality, public space, context, past, present and future.
What is the purpose of public space in the City Centre in a post-retail world, where social gatherings are a thing of the past, and where indoor social spaces are out of bounds? In this exhibition and through ongoing participatory activities, both Ryan and Katy reimagine the potential of Osnabruck Square for the city of Derby.
Watch Ryan Heath's single-channel video, Ritual Practice 2021 here.
About the Artists
Katy Hawkins – Artist + Researcher
Katy is interested in exploring ideas of performing in the public realm, and claiming it as a place for personal and collective ritual. During their residency with Artcore, Katy takes leave from the situation and spatial realities of Osnabruck square and its upcoming redevelopment – to include a potential renaming to 'Friendship square'. They ask, 'What would it look like to design in and for friendship?'.
Ryan Heath – Artist
Ryan is interested in psychogeography and the built environment. As part of his residency with Artcore, Ryan has completed a series of workshops with the local community, one workshop included designing a guardian for the city of Derby. This collaboratively made guardian features in Ryan's new single-channel video, Ritual Practice, 2021.
The talk will be moderated by Aisling Ward (Curator, Artcore Gallery).
We look forward to having you join us!